25 Years of Partnership with you and service to our Community & Clients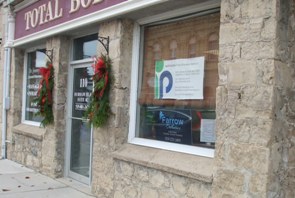 Partners Physiotherapy Service was registered as a sole proprietorship in Dec. 1993 and I opened the private practice in the clinic format on April 11, 1994. My vision for this clinic was founded in hope and grounded in a desire to serve.  I had a belief system, a set of skills and a body of knowledge that I wanted to use to benefit an identified need with my chosen community.  Over the past 25 years I have chosen to follow that dream as it lead me through a number of changes and structures both physical and philosophical. Based in the knowledge that there is nothing as constant as change and that change offers opportunity, in 2007 Partners Physiotherapy Service was registered as a Partnership.  Over the intervening years, the physical location that Partners has inhabited has changed and we are now located in a beautiful facility in Walkerton that allows us to collaborate with other health care professionals and provide an extensive variety of Health Care Options.
We started with one Physiotherapist, Wendy Baines who is the owner, manager, administrator, technician and visionary. Recently we have added Megan Grubb, a Physiotherapist to our team. We also employ one Registered Kinesiologist and three support staff.
Our philosophy directs us to work with all members of your health care team and support system.  Over the years many students, including local co-op placements and college and university residents, have come through the facility experiencing firsthand the knowledge and skills required to be a successful Physiotherapist, Kinesiologist and health care support staff member.