These are a few common questions. Please don't be afraid to ask us about anything that may concern you, that is why are here!
Can I still be treated by a Physiotherapist during Covid 19?
As of May 26th, 2020 we are now OPEN to safely treat ALL clients, both returning and new admissions, after approval from our regulatory bodies, Public Health and the Ministry of Health.
Assessment and treatment style/location will be determined based on your goals, physiotherapy needs and urgency after careful conversation between you and your PT.
What do I have to do before coming into clinic while there are still Covid precautions?
Please see our main page for the information titled "Partners Physiotherapy Service Operation with COVID19 Present: Client Information" for all the details regarding the new policies and procedures
What is the proper attire for Physiotherapy and Personal Training?
Please wear comfortable clothing such as shorts, leggings, track pants, T-shirts, tank tops, etc. We require running shoes in the gym due to health and safety reasons. No sandals, flip flops or boots are allowed in the gym.
Fee Structure
We often have clients on a waiting list to see our health care professionals. Therefore, we require 24 hours advance notice for cancellation of your appointment. We have provided an after hour messaging system to assist with calls outside of business hours. All non-cancelled appointments will be charged a fee of $30.00. New admissions $50.00.
The cost of treatments and assessments are set in accordance with guidelines provided by the Canadian Physiotherapy Association based on service provided by the Physiotherapist and professional staff as well as specific programs (e.g. fitness, pool program, etc.).
Initial Physiotherapy assessment: 1 hour split into two parts. Part 1 (Virtually or by Telephone) Part 2(In clinic) $90 
Physiotherapy Treatment virtually or in clinic: $60
In clinic assigned exercise program only: $55
Extended Health Care
You may have coverage through your or your spouse's place of employment; please check the policy as to what percentage of amount this covers. Clients pay up front and we submit paid invoices to your Extended Health Care (EHC) online. Veterans may also be covered under their Blue Cross benefits which Partners Physiotherapy Service will bill directly for you.
Workers Compensation Board
If you have been injured at work and have been approved to receive physiotherapy treatments, Partners Physiotherapy Service will bill WSIB for you. Approval for physiotherapy from WSIB must be obtained prior to attending the initial assessment appointment.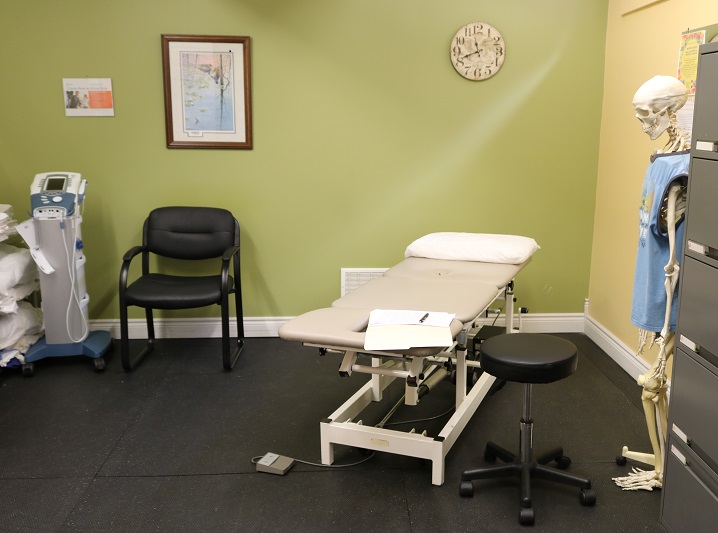 Motor Vehicle Insurance (MVA)
MVA claims are mandated by the Financial Services Commission of Ontario (FSCO). Partners Physiotherapy Service is a registered physiotherapy clinic with FSCO. In all MVA circumstances it is our legal obligation to bill all eligible Extended Health Care Insurance (EHC) available to you via personal plan and/or your spouses benefits prior to billing the MVA insurance company. Following the initial assessment appointment, a treatment plan is submitted to the MVA provider for approval. Pre-approval for physiotherapy services allows our clinic to bill direct on your behalf, eliminating out-of-pocket expense to you.
Pay Direct
Should you not have coverage through any of the above mentioned agencies, you will be responsible for the payment of your treatments. Please ask us about our policies if financial assistance is needed with treatment fees, we are sure an agreement can be reached. Your receipt can be used for income tax purposes.
How long will I have to receive treatment?
The length of treatment varies with each individual. Your determination and dedication to your well-being plays an important part in your recovery. We will develop a treatment plan and periodically review this with you as we work together towards your goals for ultimate health and recovery.  Don't be discouraged if you feel that you're not advancing as quickly as you had hoped, give yourself time. Patience and perseverance go a long way. You've made the commitment, give your body time to adjust to what you are asking it to do.
Privacy Statement
We at Partners Physiotherapy Service are committed to protecting the privacy, confidentiality, accuracy and security of the personal and health information we collect, use, retain and disclose in the course of conducting business.
Payment Methods
Visa | Mastercard | Debit |Etransfer | Cash | Cheque  
(Debit or Credit Card preferred if possible)