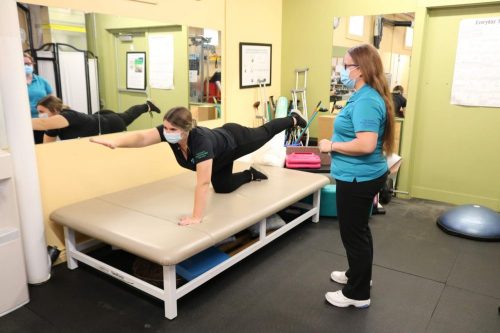 Personal Training (Assessment & Sessions)
What is it? Our Personal Training programs are designed and supervised by our Registered Kinesiologist. The assessment begins with a review of your current health, activity, and goals. The information gathered is used to tailor your program to your individual needs, abilities/restrictions, current level of endurance/strength and co-created goals. Your program may include resistance training, cardio, stretching, balance and functional exercises for ADLs (Activities of Daily Living). This program is monitored and progressed by the Registered Kinesiologist as you progress. All programs can be adapted around your physical limitations/restrictions as your body changes due to chronic injury or previous surgery.
How can personal training help you? Most clients seek out our personal trainer for improvements in general health/strength, balance/fall prevention or after completing their physiotherapy treatments. Graduating physiotherapy clients (recovered from injury or surgery) can transition into a personal training program to continue building strength to prevent re-injury.
Where does this program take place? Our personal training programs are run in our gym in a 2:1 ratio (2 clients:1 Registered Kinesiologist).
Do I need to show proof of vaccination? No, proof of vaccination is no longer needed for gym participation as per Government Health regulations.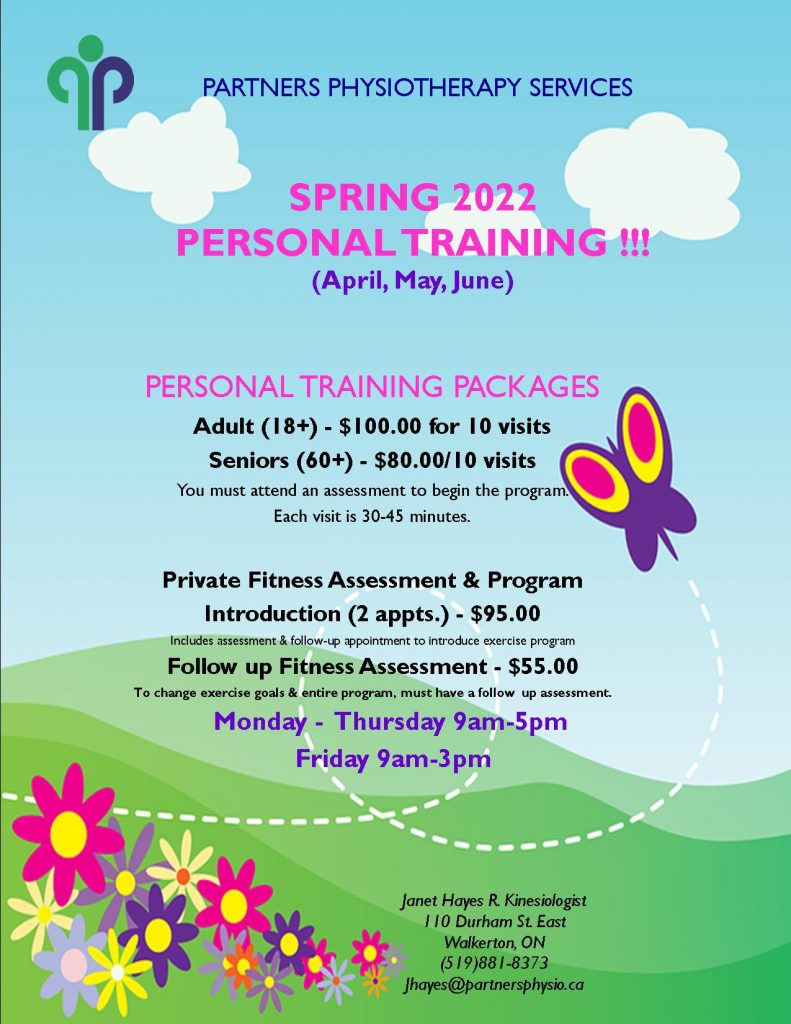 Virtual Fitness Classes (Balance & Fall Prevention)
Our virtual fitness classes are designed and lead by our Registered Kinesiologist. We offer virtual classes for anyone who is not comfortable coming into the building, who does not have transportation to our clinic or for anyone who likes the comfort & convenience of working out from home. All classes include exercises of ROM (range of motion), strength (resistance training with either light weights or elastic bands) stretching and balance. There is a standing component to each of the classes for balance & fall prevention, but this can be modified to seated as per an individual's needs. All exercises can be adjusted/modified to the group's needs as all classes are small; made up of 1-5 clients with one instructor. Classes are interactive where clients can see/hear one another along with the instructor.