ARE YOU THE RIGHT FIT???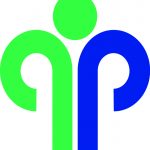 Partners Physiotherapy Service is currently looking for the right Physiotherapist to join our independent private practice. We are a well-established Physiotherapist owned clinic located in the beautiful community of Walkerton, in South Western Ontario (www.brockton.ca). We strive to offer a wide variety of professional, evidence based services to this growing community. We have an excellent working relationship with local physicians and incorporate all community partners in the provision of "habilitation" health care.
Our logo embodies our Mission Statement and our values. We see our logo as a person who represents a strong, supportive, resilient, bold and an inclusive individual. It is the framework for the structure in which we strive to support our stakeholders in the provision of local health care.
OUR CORE VALUES
Compassion:
· Using our heart and minds to listen and support each other, our clients and community
Communication:
· Focusing on effective relationships for the client, all stakeholders and team members
Commitment:
· Being readily accessible and reliable
· We say what we do and do what we say
Education:
· Continuous learning and implementation of current and future evidence based techniques and ideas for both client and practitioner
Excellence in "habilitation" health care:
· Being the best that we can be as a facility and as educators and practitioners
In addition, we also pride ourselves on:
· Opportunities to develop skills, knowledge and confidence in a client-oriented, professional and progressive environment
· 60 minute assessments and 30 min 1:1 treatments in private room
· Support for professional and personal growth available for you as an employee
· Flexible work hours and competitive salary ($35-50/hr based on experience and competencies)
· Benefits package available
If our values speak to you both personally and professionally, please contact us below to initiate a conversation about how you may be a great fit for our team. All new grad and experienced physiotherapists are welcome to reach out to begin this conversation. All full position description is available upon request and more information about Partners can be viewed on our website at: partnersphysio.ca
Wendy Baines: Owner/Physiotherapist
Part-time hours: 20-40 per week
Job Types: Full-time, Part-time, Permanent
Salary: $35.00-$50.00 per hour
Benefits:
Dental care
Employee assistance program
Extended health care
Flexible schedule
Schedule:
8 hour shift
Monday to Friday
No weekends
COVID-19 considerations:
Personal protective equipment provided or required, social distancing guidelines in place, virtual meetings, sanitizing, disinfecting, or cleaning procedures in place
Licence/Certification:
IPC/Physiotherapy Resident registered with CPO (required)
Work remotely: